Notification for received alerts about distribution of phishing SMSes

25 July 2022
Dear clients,
We would like to inform you that UBB has received alerts about distribution of phishing SMSs, which looks like as follows: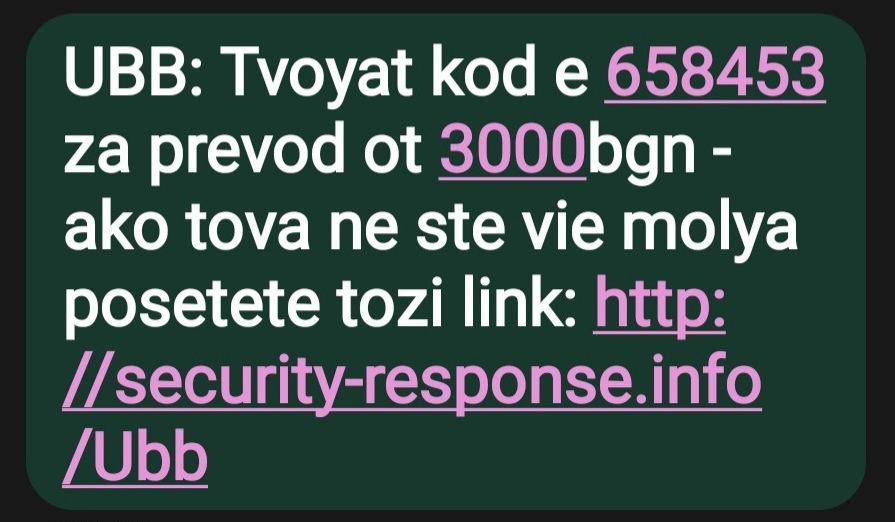 Please, be on the alert - this is a fraud! The link redirects to a fraudulent public site through which fraudsters want to obtain your online and mobile banking credentials.
DO NOT click on buttons or links, attached to suspicious messages and DO NOT provide sensitive information online! If you have been misled and have provided your personal data, you should immediately reach the Contact Centre of UBB at the following telephone number: 0700 117 17 or *7171.
Should you wish to be more confident in the digital world, you can visit CyberStudy – UBB's online security awareness platform.
Sincerely,
The UBB Team
Back to all news